While we undoubtedly face a tough 3-6 months, the winners at the end will be those who are ready and have used this time wisely.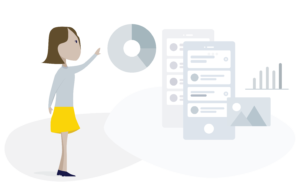 1) Reflect & develop – download your McQuaig Self- Development Survey Report™ and actually READ IT. Then reflect on it. What can you do differently to develop in your role? What do you need to help you get there?
2) Look at your leaders – now is a great time to send out the McQuaig 360 Leadership Review. We're all having to work differently, and that uncovers aspects of our leaders and colleagues that we haven't seen before. With home-working likely to play a greater role in the future, our leaders must be the best communicators, facilitators and decision-makers. Help them to develop and drive your business forward.
3) Refine your roles – when normal business resumes, you need to be sure that you have the right people in the right roles. There's bound to be some movement of people. Now is the time to have a tidy up and hit the ground running with the McQuaig Job Analysis and McQuaig Job Survey®.
4) Plot your team – who are they? How do they prefer to operate? Does everyone understand each other, and therefore keep unnecessary conflict to the minimum? Working remotely requires diplomacy and patience. When we have a better understanding of our co-workers' foibles and personality traits, we are more accepting of them. Download your McQuaig Team Effectiveness Report and book an Effective Teams training workshop with Holst for later in the year.
5) GDPR your McQuaig account – perhaps not the most scintillating of jobs, but essential. Hit delete on those who are no longer relevant to your organisations and keep your Data Protection Officer happy!