In everything we do, we bring you quality. 
Quality in:
The partners we source our courses from.
The talented trainers running our courses.
The training venues we use.
The materials and learning aids used.
The service we offer you.
Our Partners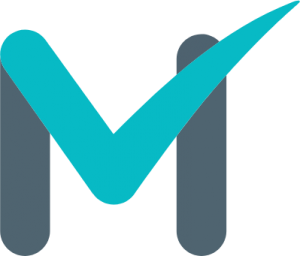 The McQuaig Institute, developer of the McQuaig Psychometric System
The McQuaig Institute has worked with thousands of companies worldwide. They use McQuaig assessments for hiring, coaching, leadership development, succession planning and team building. Holst has been a partner with The McQuaig Institute since 1984.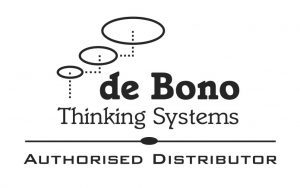 de Bono Thinking Systems, publisher of Dr. Edward de Bono's courses
de Bono Thinking Systems (previously known as AAPT) is the publisher of some of the best international courses in the area of thinking and creativity. Flagship courses include Six Thinking Hats ® and Power of Perception™. Holst has enjoyed a relationship with de Bono Thinking Systems for over 20 years, and was the first European partner of Dr. Edward de Bono.

Chalmers International, developer of Dynamic Speaking ®, The Polished Presenter, and Facilitation Basics.
Chalmers International has worked in global learning and development for over 20 years. Chalmers International is owned by Rebecca Chalmers, Master Trainer for dBTS, McQuaig Institute, McLuhan & Davies, Waterfield Consulting, and Executive Director of Holst. Chalmers International brings us courses in the fields of creativity, facilitation skills, and business communications skills.

Waterfield, owners of RapidConsensus™
Waterfield is an Australian based company specialising in strategy and facilitation. RapidConsensus™ is a Waterfield course which teaches facilitators how to reach consensus and mine the collective intelligence of a group in just 1 day. We first met Waterfield in 2005 and have been big fans ever since.
Accounting Comes Alive, owners of Colour Accounting™
This team is comprised of self-professed financial literacy advocates who spend their time making accounting concepts easy to understand. Colour Accounting ™ is their finance for non-finance people course. In just 1 day you'll see how all the key aspects of financial reporting fit together.
Our Trainers
Our trainers are knowledgeable, accountable, and care about the learner. The relevant publisher or course developer certifies all our trainers through their Master Trainer networks. We focus on consistency of delivery so our clients can have confidence that the course content is how the developer intended it to be, no matter who is presenting their courses.
We only work with trainers who score an average of 85% or higher for their delivery as our minimum requirement. All of our trainers regularly score 90%, and often higher.
The training venues we use
We only run our public courses through purpose-built venues. Our selection criteria include natural light in rooms, readily available coffee points, good lunch selection, and comfortable facilities.
Venues include: Henley Management College, etc. Venues, Ettington Chase Hotel, Cranage Hall in Crewe.
The materials and learning aids we use
All our courses come with official learning aids and workbooks for each participant.
The service our office provides
Our team prides themselves on great service. Each member is highly trained and specialises in aspects of client services. We always welcome feedback, and if you have any suggestions please let us know by emailing us at hello@weareholst.com.