You will find that The McQuaig Psychometric System is an easy to use online personality profiling system.
You can:
Benchmark a role internally.
Recruit to the needs of that role.
Develop your people based on their strengths.
Retain your stars.
"No other provider is coming close to offering such value for time and money."
Iain Chalmers, Managing Director of Holst.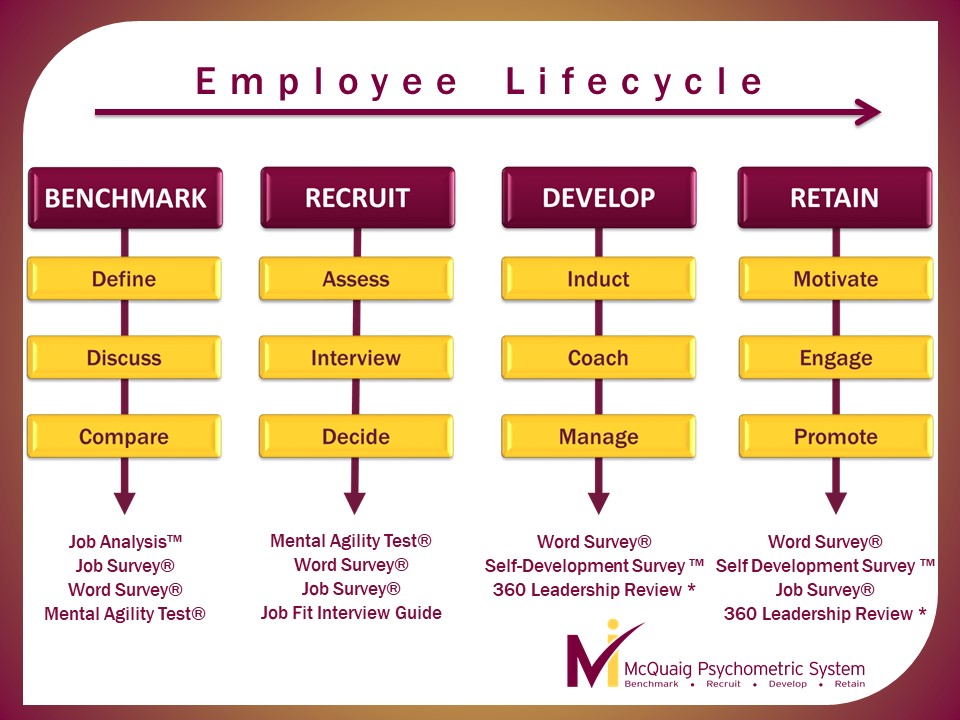 ---
Our System includes:
Personality profiling tool measuring.
10 included reports.
Speed of thought ability test.
Use to benchmark and define a role internally.
6 included reports.
Discussion document to encourage consensus.
A concise 360 leadership report that drives action.
Marries with other McQuaig tools.
Self-development and coaching report.
Structured interview, questions, profile and report.
---
FAQs