Develop your leaders with the McQuaig Self Development Survey® and the McQuaig Word Survey®
In my previous blog I reflected on how we struggled as a business to find candidates for key leadership roles during 2017 in a low unemployment environment. Our experience highlighted the importance of having a strong retention and leadership development plan as we continue to invest in our people.
"Leadership is a choice, not a position." – Stephen Covey
We have the very great pleasure of working with some amazing leaders in business through our clients and our networks. We find the difference between high performing managers and effective leaders is stark.
Leaders:
Seek feedback and continuously develop
Are persistent and consistent in making small changes to tweak and hone their skills
Engage and are engaging
Support not just direct
Communicate effectively
Facilitate discussions as opposed to leading them
Create space for others and are good listeners
"Leadership is practiced not so much in words as in attitude and actions." – Harold S. Geneen
Our McQuaig 360 Leadership Review is perfect for the leader seeking actionable feedback. Our team would love to share more about how it might work for your leaders. You can call them on 0203 111 9292 or email hello@weareholst.com.
However, the value of the McQuaig Psychometric System does not stop there. We have additional tools help develop your leaders:
The McQuaig Word Survey® and;
The McQuaig Self Development Survey®
McQuaig Word Survey®
The McQuaig Word Survey® is our behavioural profiling tool. It is an ipsative test that measures behavioural strengths across four ranges of behaviour. It also compares a person's core temperament with how they are behaving on the job right now. This comparison allows you to instantly identify instances of high or low morale as well as behavioural changes your leader might be making.
Included reports:
Leadership Profile
Selling Style Report
Behaviourally Based Interviewing Questions
Management Overview
Learning Style Report
Team Approach
Motivating Factors including the Do's and Don'ts of getting the most from your leader
"Management is doing things right; leadership is doing the right things." – Peter Drucker
Each report will offer your leader insights into how they can leverage their behavioural strengths and where they need to develop the people around them to offset any limitations.
All these reports are included for our McQuaig Word Survey® users.
McQuaig Self Development Survey®
The McQuaig Self Development Survey® provides your leader with a comprehensive self-development plan. The plan is unique to them and based on their temperament. Leaders can choose to use the tool under self-direction or in conjunction with a coach or mentor.
A McQuaig Self Development Plan includes:
Their behavioural profile
Analysis of strengths and limitations
Helpful suggestions and actions
Tips for getting input from their manager or coach
Personal action plan
Our clients tell us they love how the McQuaig Self Development Survey® focuses on a leader's strengths and doing more of what they are great at, whilst managing any limitations. They describe it as a positive experience.
The McQuaig Self Development Survey® is already included in our McQuaig Unlimited Access Package.
Behavioural Development for Leaders
There are so many ways that the McQuaig Psychometric System can help with the behavioural development of your leaders. We promise we will bring your organisation unparalleled value for money, unlimited expertise, and all guaranteed.
[more-info] FREE TRIAL OF THE MCQUAIG 360 LEADERSHIP REVIEW [/more-info]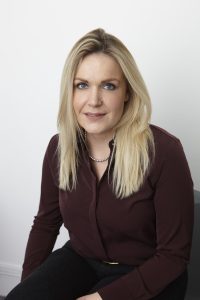 About the author:
As Commercial Director, Jo Emmerson heads up the sales and marketing team. She believes that the value, service and support Holst provides is what gives us the edge over other providers. Jo has over 15 years experience in SMEs through to global organisations in a variety of sectors. She is extensively trained in Holst's learning and development product portfolio.