Why Interviewers Make Mistakes, Part 2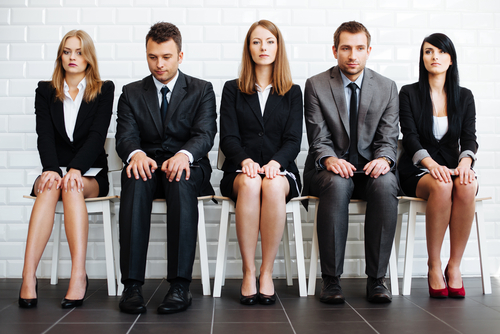 Concluding this two part series, the McQuaig Psychometric System's Dave Stent looks at some of the reasons why interviewers continue to make the same mistakes time after time.
The Halo Effect is when we let one factor (ex-IBM, Harvard MBA, worked for a well-respected competitor) influence everything else.  We can't wait to tell our boss or the CEO that we've just hired a Harvard graduate or that we've just scooped top talent from a revered competitor.
Keep in mind the culture of your organisation may be very different to your competitors and that not everyone who came out Harvard will be a star performer at your company.  Think of Kevin Pietersen – a highly skilled performer of incredible pedigree, yet a nightmare in the England dressing room.
We ask predictable questions
Avoid:
What are your strengths and weaknesses?
Why should I hire you?
What are your goals?
Where do you expect to be in 5 years?
These questions will only indicate how well a candidate has rehearsed their responses and tell you what you want to hear.  They give a distinct advantage to the savvy interviewee (job hopper) who will always have a better sounding response compared the diligent workaholic who hasn't had a job interview in five years.
We accept canned responses
How often have you heard these:
"my strengths are: I am very creative, hard-working and determined.  And my weaknesses are:  well sometimes I just push myself too hard, or sometimes I can be tough on others if they are not carrying their load". 
Find a way to get beneath the surface responses.  The candidate may have all the right can-dos but ultimately fails miserably in the new role because they couldn't adapt to differences.
Too much emphasis on 'can-do' not 'will-do'
Can-do factors include education, training, directly related industry experience. Will-do factors include attitudes, motivations, the capacity to learn new things, judgment, and persistence. These ultimately determine whether the person is successful, but they're much harder to assess in an interview process.
Remember, you can change what you know, you can't change who you are.
We oversell autonomy and opportunities, especially to a candidate we are excited about. But, the most qualified, sought after candidates will be turned off if you go into sales mode too soon.  They respect a comprehensive selection process which shows you have high standards.  They feel comfortable knowing that their future peers will have gone through the same scrutiny.
It's tempting to oversell things like the level of responsibility, opportunity for advancement or even compensation, if it is performance-based pay.  A new hire will be deeply disappointed on the job when they realise they have been misled.  They will probably be gone within a few months, leaving you back to square one …
About the Author: Dave Stent is an Associate of The McQuaig Psychometric System (brought to you by Holst). To contact Dave email him at davestent@mcquaig.co.uk or connect with him on Linkedin 
To find out more about the McQuaig Psychometric System visit www.mcquaig.co.uk or call 0203 111 9292.
Our 1 day  Effective Interviews & Selection workshop will develop your interviewing skills so that you can make better hiring decisions.
[traininglist slug="effective-interviews-and-selection"]