Learn how to hire great people by being an effective interviewer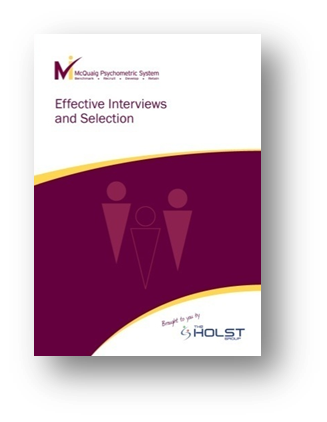 Learn how to be an effective interviewer in just 1 day. This course will teach you how to get the most from your candidates using behavioural–based interviews and delving deep into past experience.
Who should attend an Effective Interviews and Selection course?
Typically HR Managers, Line Managers, Supervisors and anyone involved with selection can become effective interviewers.
Many managers lack the key skill of being an effective interviewer. This is because most aren't given the opportunity to learn how.
An integrated and planned process supports effective recruitment and selection. You will learn the objective and order of each step in the process in this training course:
attract the right applicants.
assess their suitability.
ensure fair treatment.
avoid wasting your or the candidate's time.
Course objectives:
Determine critical behaviours and interview questions for a specific job.
Use past behaviour as a predictor of future performance.
Conduct legally defensible interviews.
Link reference checks to critical job behaviours.
Get beyond the 'rehearsed' responses of a well-coached candidate.
What you will learn in Effective Interviews and Selection:
Learn how to interview and select people best suited to the role.
Receive a step-by-step guide from when a resume/CV arrives to making the decision.
Understand what 'good' interviews look like.
What to expect:
You will learn with practical, easy-to use tools to help assess and interview candidates more objectively. There will be plenty of practice and group work to make sure your new skills are being embedded.
A certified Trainer will teach interviewing and selection skills in a safe environment. You will receive a bound workbook with templates and plenty of space to keep your notes.
Looking for other McQuaig courses?
We offer a full range of technical and development courses including Level 1 McQuaig Foundation, Effective You! and Effective Teams.
Copyright info
The McQuaig name is owned by The McQuaig Institute of Executive Development.