Holst Blueprint: What do you think?
During Quarter 4 in 2017 we saw a massive uptake of our Effective Teams workshop. Bigger than Ben-Hur kind of massive. It got me thinking about the role of leadership in team working/development and organisational culture.
I started to wonder how we could more effectively help our clients:
Benchmark the behavioural requirements of a their high performing teams
Extend the benchmark to incorporate teams across the entire organisation
Foster an organisational culture that appreciates the diversity of its teams
This would allow the teams across the whole business to interact more effectively and deliver a better product/service to their client or customer. 
We already help the business leaders within our client-base become architects of their teams. Could we support strategic team development across a whole business?
How can we help leaders build a culture that values diversity across the whole business?
"We collectively, to get things done, work together as a team. Because the work really happens horizontally in our company, not vertically. Products are horizontal. It takes hardware plus software plus services to make a killer product." – Tim Cook
Here is what I've come up with:
At team level
Currently we help clients at a local team level in the following ways:
1. Benchmark a role:
2. Benchmark a high performing team:
Use the McQuaig Word Survey® with each individual. Then produce a McQuaig Comparison Report to create a benchmark of a high performing team.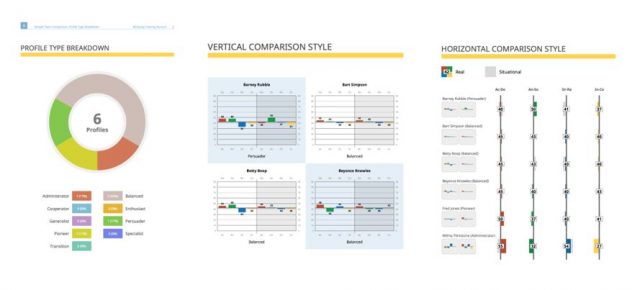 N.B This function is already available to our McQuaig Unlimited Access clients. To find out more, contact us on 0203 111 9292.
3. Use Effective Teams
Encourage your team to participate in an Effective Teams workshop to understand the value each individual brings to the team. In addition, provide your managers and leaders with this valuable insight into the dynamics of their team.
Across an organisation
Use the McQuaig Job Analysis with the focus on team function and ideal behaviours.
Then use the McQuaig Job Analysis® to focus on individual roles within the team.
Next use the McQuaig Job Survey® to build up a behavioural profile for each of those roles.
Create a team comparison report.
Repeat steps 1-4 for each team.
Ask one of our professional development experts to help you interpret how the teams would interplay.
Work with one of our Effective Teams trainers to tailor a workshop with the focus on organisational culture.
Could this work in your business? Let us know your comments and questions about this.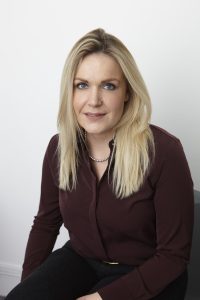 About the author:
As Commercial Director, Jo Emmerson heads up the sales and marketing team. She believes that the value, service and support Holst provides is what gives us the edge over other providers. Jo has over 15 years experience in SMEs through to global organisations in a variety of sectors. She is extensively trained in Holst's learning and development product portfolio.