Do you want more effective
Training & Development Programmes?

Everybody has different temperament-based preferred learning styles when it comes to training or learning courses.
This knowledge is an advantage not only for the trainer but also, and most importantly, for the participants. A training course is likely to be more effective when it plays to the preferred learning style of the individuals in the room.
Preferred learning styles as identified by the McQuaig Psychometric System
Examples of temperament-based learning behaviours are where the individual:
Prefers training that focuses more on the overall concept than on the details or the process
Prefers training programmes that move things along at a sensible, but not overly hectic pace
Wants to discuss what they are learning as they learn it
Relates well to training situations that give them an opportunity to try things more than once.  This allows them to become comfortable with the routine and have enough time to process what is being taught before moving on
These are just a few examples from the Learning Style Report generated by the McQuaig Word Survey. A full Learning Style Report contains much more detail for building effective training, development and coaching programmes.
The Learning Style Report, in combination with the McQuaig Word Survey Report and the McQuaig Self Development Survey Report, is a powerful training & development tool for training managers, coaches and mentors. It fully arms the trainer or coach with the information they need to select the best training approach for both individuals and teams.
To find out more about the McQuaig Psychometric System visit www.mcquaig.co.uk  or call 0203 111 9292.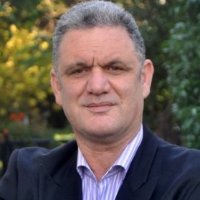 About the author: Ioannis Gousgounis is the owner and founder of SUCCESSKeysGR. Ioannis is an Accredited McQuaig Interpreter, a Certified McQuaig Psychometric System Trainer and a Consulting Partner to Holst (European Distributor of the McQuaig Psychometric System) covering Greece and Cyprus.
To contact Ioannis email info@success-keys.gr (attn: IG) or call at +30 6944141114