Visit the Successful Selling Expo 2013 on Thursday 17th October 2013 at the RICOH, Coventry
This event will give delegates, visitors and exhibitors the opportunity to engage in one place, representing a fantastic opportunity to do business and share best practices.
Iain Chalmers, Mike Edwards, Richard Yelland, Richard Griffiths and Vanessa Lovegrove will attend on behalf of the McQuaig Psychometric System to meet sales professionals and understand the needs of their sales recruitment cycle.
Please come and visit us on stand 14, get your free McQuaig psychometric and find out how McQuaig can add value to your business – guaranteed!
The McQuaig Psychometric System is an easy to use online system written for non-psychologists. It allows you to benchmark a role, recruit to the requirements of that role, develop your people based on their strengths and retain your stars.
Successful Selling 2013 speakers are…
Will Greenwood – Former HSBC trader turned Rugby World Cup Winner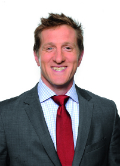 In the modern era of professional sport there are few that can draw on experience in both business and sport. Greenwood's career as a trader at HSBC prior to committing to professional rugby gives him an unusual insight into themes that permeate both fields. The perfect storm of leadership, discipline, motivation and teamwork that led England to World Cup victory in 2003 provides an inspirational demonstration of what it takes to achieve peak performance, for a sustained period of time
Lord Digby Jones – Former Director General of the CBI and Minister of State for Trade and Investment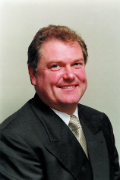 Lord Digby Jones lobbied energetically on behalf of British business as Director General of the CBI and served in government as Minister of State for Trade and Investment. He promotes the values and importance of a successful economy, 'flying the flag' for business. His passion and enthusiasm, as well as his insight and influence, will help any sales leaders to understand the commercial environment they operate in. In 2005 he was knighted for his services to business and is one of the most sought after speakers in the UK.
Guy Browning (Event Host) – Regular on BBC Radio 4, Bestselling Author, Columnist for The Guardian
Geoff Ramm – Multi-award winning speaker
Philip Calvert – Mastering Linkedin to skyrocket your sales
Andrew McMillan – Former Head of John Lewis Customer Service
Paul McGee – SUMO (Shut up, Move on) Your way to success
Marco Bertini – Prof. of Marketing (London Business School)
Zita Richardson – Youngest Sales director of Emap Media group
Helga Moran – Developed sales strategies for top FTSE 100 companies