Selecting for Sales
There I was deep in conversation with a potential client to provide some sales consultancy.
'You know what the problem is Richard?'
'What's that?'
'I spend all this money on marketing and I never seem to get the returns I would expect from our sales guys!'
'How do you go about selecting your sales people?'
'I select internally and to date they have been our most competent technical guys who have visited our clients on a regular basis and know them well'
'Well that's where your problem is. They may well be highly competent technically and know the product inside out but have no idea or understanding of what is involved in the sales process. Give them a chance and they will talk all day about the product!!'
'Really!!'
'Yep, you have taken them out of their comfort zone into a discipline that is completely alien to them. Sales people need to have certain traits to make them good sales people, technically knowledge is not always top of the list, it is having the right mindset.'
'But surely you need to know about the product you are selling!'
'Of course, and you can train them to a required level of competence but unless they have the right personality then I am afraid they are doomed to failure and you will have wasted your money'
This was the exact scenario I was presented with and the reason I became an Associate for McQuaig. Personality profiling really does enable you to find the right person for the role.
By the way, sadly he was not convinced and predictably he has struggled ever since to get any growth into his business simply because he does not have the right sales people with the right personality.
You can't win them all!!!
About the Author: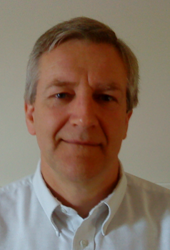 Richard Yelland is an Associate of the McQuaig Psychometric System (brought to you by Holst). To contact Richard email him at richardyelland@mcquaig.co.uk
To find more about the McQuaig Psychometric System click here www.mcquaig.co.uk. Call 0203 111 9292 and email hello@weareholst.com