Moving on from Ability and Temperament, the third leg of the stool is the most complicated – Character.
Within The McQuaig Model,  a number of largely qualitative factors make up character:
Attitudes & Values.
Self-Motivation.
Stability & Persistence.
Maturity.
Judgement.
These Character Traits have a significant impact on Temperament. They influence the way in which a person can adjust their core behaviours to meet differing situations. For example, maturity and judgement may lead an individual to temper their Dominance or Social behaviours for a better long term outcome.
Learned Behaviours
Learned Behaviours greatly influence character traits. They are a result of how a person was brought up and the guidance they received on the outcomes of their preferred behaviour.
For example, married people typically adjust their behaviour in the presence of their parents-in-law. Mature judgement tells them that uncontrolled display of their natural behaviour may lead to uncomfortable outcomes for themselves and their partner or dispute with their partner when they are alone together.
Similarly in the workplace, we adjust our behaviour in the presence of the boss, sensitive colleagues or an angry customer. People learn these lessons during early childhood from parents, extended family and peers.
Learned behaviours help us to adjust our core temperament to meet the needs of the family, community and society as a whole. They take years to learn and become habit. In the workplace these traits are invaluable. The way in which a person can adjust their core behaviour to fit in with the dynamic demands of the job greatly extends their range of capabilities and level of performance along with their resistance to workplace pressures and stress.
Next time, the role of Coaching and Mentoring.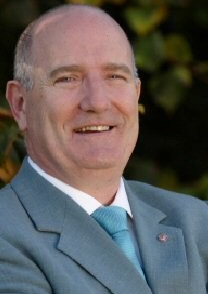 About the Author: Cormac McGrane is the principal of THG Ireland and partner of Holst (distributors of The McQuaig Psychometric System). To find out more about the McQuaig Psychometric System visit www.mcquaig.co.uk or call 0203 111 9292