Take your McQuaig journey to the next level with McQuaig Trainer Certification training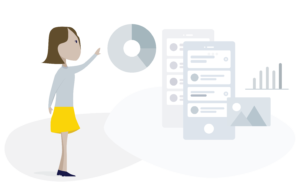 What is McQuaig Trainer Certification?
Train new users in McQuaig. Your participants will be able to use the tool effectively and efficiently. They will leave your workshop with a sound understanding of how to appropriately administer the system and how to interpret the results at an introductory level.
Level 2 Accredited McQuaig Interpreter
You will train your Accredited McQuaig Interpreter participants to a higher level of interpretation. Delegates will leave your session able to confidently interpret challenging real-life profiles.
Who should attend a McQuaig Trainer Certification course?
Certified McQuaig trainers fall into two categories:
In-house Trainers
Larger organisations quickly see the benefit of in-house trainers. They can swiftly scale McQuaig and be immediately available to guide users. They can make sure the organisation is making the most of their investment in  McQuaig. In-house trainers provide the ultimate in cost efficiency where there is a high number of users.
Independent Trainers
We're always on the look out for talented trainers to join our network. If you have experience of psychometrics and want to add to your training portfolio, talk to us about McQuaig Trainer Certification.
The Process and Pre-Course Requirements
Our fast-track McQuaig Trainer Certification process gets trainers up and running very quickly. Training takes place over two days.  Your first day of training covers Level 1 McQuaig Foundation content. Day two covers Level 2 Accredited Interpreter content.
We offer unparalleled expertise in 'train the trainer' programmes because of our extensive experience in trainer certification. The aim is to get new McQuaig trainers prepared and able to add value to their organisations fast.
The McQuaig Trainer Certification course is a qualification issued in conjunction with The McQuaig Institute.
Delegates must have previous training experience and be trained to Level 2 Accredited McQuaig Interpreter before booking the certification.
Contact us at Holst on +44 (0) 203 1119292 or hello@weareholst.com for more information on the McQuaig Trainer Certification. Subscribe to our newsletter, sent by Holst, the EMEA distributer of McQuaig tools and products.