For many, confusion and mystery surround performance appraisals. Especially when it comes to the fairness and reliability of performance appraisal systems and the skills of people conducting those appraisals.
But performance evaluation needn't have such a bad name. When carried out correctly, it is a valuable process for any organisation, any manager and any employee who wishes or needs to become more efficient.
The McQuaig Psychometric System provides the tools to help develop a thorough and reliable performance evaluation and improvement system or to improve an existing system.
Why evaluate performance?
There are several reasons, mainly to:
Promote.
Train and develop.
Reward.
When should you evaluate performance?
Prevention is better than cure.
Performance evaluation really should begin at the recruitment stage.  However, continual performance evaluation is essential for all employees. And of course, the frequency of evaluation touch points depends on the needs of the individual and the organisation.
Who should evaluate performance?
Effective performance evaluation is usually carried out by people with a good understanding of the job requirements and the conditions in which the team works.  The McQuaig Job Analysis, Job Survey, Word Survey and Self-Development Survey give managers the tools they need to understand and communicate effectively with their individual team members.
Poor communication and unconstructive feedback between managers and employees can reduce the value of a performance evaluation system.  It's essential that there is frequent and effective communication between the person conducting the appraisal and the person receiving the appraisal.
Performance Evaluation and Improvement
A thorough and comprehensive performance evaluation system needs to provide accurate and reliable information. It should also provide practical information which will help managers create a motivating environment and therefore enable their team to perform better.
The McQuaig Psychometric System has all the tools needed to help both manager and employee to analyse and then identify what is required for success in a particular job role.
Performance evaluation does not only help employees who are not succeeding in their roles to perform better.  It will also help those who do perform well to successfully take their performance to a higher level.
The McQuaig Psychometric System can help any organisation to optimise their current performance evaluation and improvement system. Or even to build a new one from scratch.
Use the McQuaig Psychometric System to give your performance evaluation system a good name. This and more is explained during SUCCESSKeysGR'S interactive training course on Personnel Performance Evaluation

About the author: 
Ioannis Gousgounis is th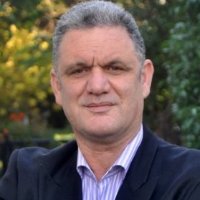 e owner and founder of SUCCESSKeysGR. Ioannis is an Accredited McQuaig Interpreter, a Certified McQuaig Psychometric System Trainer. He is also a Consulting Partner to Holst (European Distributor of the McQuaig Psychometric System) covering Greece and Cyprus.
To contact Ioannis email info@success-keys.gr (attn: IG) or call at +30 6944141114
To find out more about the McQuaig Psychometric System visit www.mcquaig.co.uk or call 0203 111 9292.