How to introduce psychometric testing into your organisation
Psychometric testing can bring great value to an organisation. The steps you take to introduce psychometric testing will have a direct impact on its success.
Here are three tips to get you started:
De-mystify 'testing' for users
When organisations introduce a psychometric it is usually the first time managers have used any form of testing. There can be a natural resistance e.g. the organisation has a 'family' feel and employees can be nervous of testing.
A short 30-45 minute overview by both an expert in psychometrics and someone from your organisation will instil confidence. The session can be used to explain psychometric testing and why your organisation has invested in it. This session should include time for questions and answers.
The right reports are crucial
Many psychometric testing tools are similar in their approach. They have an online questionnaire/survey and typically take between 15-45 minutes to complete.
After that there are many differences. Most notably is the style the reports are written in. It is imperative that you choose a system that is right for your audience i.e. line managers, interviewers, mentors and coaches.
If you choose a system designed for business users then the language should reflect this. Easy to read reports will help psychometric testing become widely used and understood in your organisation.
Decide how to set up your online account
A good psychometric system will have a simple online administration system. This system should be set up to mirror your organisational structure.
Here are three questions to help you decide how to roll it out:
Do you have multiple sites/departments? Will they administer the assessments themselves or will HR run these centrally?
Do administrators need training?
Who will receive the reports? How will they be distributed to users?
These questions will help you design the best technical set-up for your organisation.
About the Author:

Iain Chalmers is the Managing Director of Holst, European distributors of the McQuaig Psychometric System. You can contact Iain by emailing iainchalmers@holstgroup.co.uk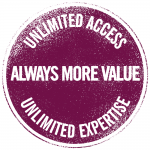 Remember, your McQuaig Associate is on call to help.