Uncover The Secrets of Motivation with the McQuaig Psychometric System
Motivation comes mainly from within. If you don't understand the innate motivating factors of your team members, they are unlikely to maintain motivation, engagement and commitment over time.
Extrinsic motivators, such as money and other rewards, often have only a temporary or limited effect on motivation if the innate motivating factors of the individual are not known or ignored.
To avoid demotivation, it's also necessary to reduce or eliminate the external factors which are likely to create or cause a demotivating work environment. These might include:
inadequate work conditions.
lack of tools.
inadequate leadership style.
The Do's and Don'ts.
The McQuaig Word Survey provides unique reports, such as 'The Do's and Don'ts'. This report describes how each individual should and should not be treated by their manager.  These essential tips help to establish a motivating environment where the individual is able to maintain higher levels of engagement and performance over time.
People rarely perform consistently well over time if they have to work in an environment which neither considers nor respects their basic innate temperament traits. They may show such symptoms as holding back, boredom, feeling over-stressed, tension and being edgy when exposed to workplace conditions which do not match their innate temperament.
The chances are you have observed people in your organisation showing these behaviours.  The question is how to help them 'retrieve' their motivation and improve their morale and performance.
By considering 'The Do's and Don'ts', as given by the McQuaig Word Survey, it's possible to create a work environment in which people enjoy working and therefore achieve higher levels of performance.
Coaching and motivation.
Managers and supervisors can use the McQuaig Psychometric System to learn how to create and maintain a motivating workplace environment. As well as helping a manager to identify the key strengths of team members to inspire greater performance, it also helps the manager to develop effective coaching skills.
Of course, few people take coaching sessions to heart if they are uninterested or unmotivated.  A coach is likely to find this out the hard way if they do not know how to keep team members motivated.
However, when it comes to intrinsic motivating factors, help is at hand with the McQuaig Word Survey and the McQuaig Self Development Survey Report. Both reports provide all the information any manager needs to become a successful coach or mentor to their team.  The McQuaig Psychometric System really is the perfect tool to achieve higher levels of team performance and avoid the pitfalls which reduce motivation.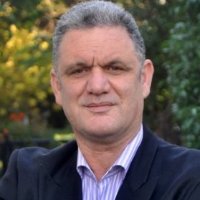 This and much more is discussed and explained during SUCCESSKeysGR'S interactive training course on How to motivate other people at work
About the author: Ioannis Gousgounis is the owner and founder of SUCCESSKeysGR. Ioannis is an Accredited McQuaig Interpreter, a Certified McQuaig Psychometric System Trainer and a Consulting Partner to Holst (European Distributor of the McQuaig Psychometric System) covering Greece and Cyprus.
To contact Ioannis email info@success-keys.gr (attn: IG) or call at +30 6944141114
To find out more about the McQuaig Psychometric System visit www.mcquaig.co.uk or call 0203 111 9292.