Stress and the McQuaig Temperament Scales (part 2)
This is the second blog in a two-part series that looks at how an individual's underlying temperament impacts their stress levels.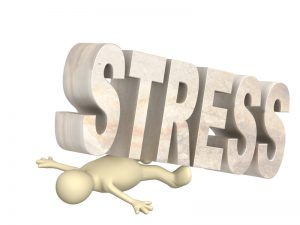 In part one we focused on the Dominant <> Accepting and Sociable <> Analytical scales. Click here to see part one.
Today we will look at:
Relaxed <> Driving
Compliant <> Independent scales.
Common activities that people with different McQuaig traits will find stressful are listed below.
Relaxed
People who are strong on the Relaxed Scale are patient and steady-paced. They will find stress in activities where:
They are thrown a lot of last-minute surprises
Schedules need to be flexible and the playing field changes constantly
There are tight deadlines and constant pressure
Driving
People who are strong on the Driving Scale are change agents with a high sense of urgency.
They will find stress in activities where:
The job entails a great deal of routine
Their manager is not open to suggestions for change
Projects have long time lines and they receive little feedback in the short term
Compliant
People who are strong on the Compliant Scale are structured and do things by the book.
They will find stress in activities where:
They are constantly being asked to bend the rules
Un-precedent decisions need to be made
Outside-the-box solutions are expected
Independent
People who are strong on the Independent Scale are self-reliant and unstructured.
They will find stress in activities where:
Tasks require a strong focus on detail
The environment is highly structured and policy-driven
Many approvals are required before moving forward
While a broad range of factors may contribute to an individual's stress levels, important attention needs to be paid to the nature of the work itself.
A potentially high performer who is in a role that they are not temperamentally suited for, may feel anxiety, under perform and may eventually leave.
Would you like more information on how the McQuaig Psychometric System can help manage workplace stress? Email: hello@weareholst.com or call 0203 111 9292
About the Author:

Michael Gravelle is a consultant for The McQuaig Institute. In addition to being featured in The Globe & Mail and Profit Magazine, he has written numerous articles on selection and assessment for such publications as The HR Professional, The Canadian Retailer and The HR Reporter.