We are excited to announce the launch of "new and improved" McQuaig Psychometric Reports.
Sample new reports:
To use The McQuaig System call – call 0800 043 3950.

We have worked hard to create a cleaner look and and updated graphics in the Job Survey®, Word Survey® and Self-Development Survey®. New improvements include quick-reference guides and easier to interpret self-development reports.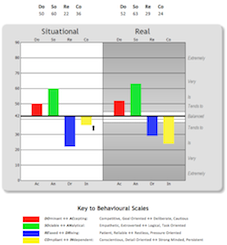 This is a project that started back in 2009 and entails far more that just the look and feel of the reports. The underlying technology that generates The McQuaig System(TM) reports has been completely upgraded to a newer, more advanced and scalable platform.
The McQuaig System™ is a proven, easy to use, online behavioural assessment to help you recruit, manage and develop your staff.
If you have any questions or comments please cal 0800 043 3950 or contact your McQuaig Consultant.