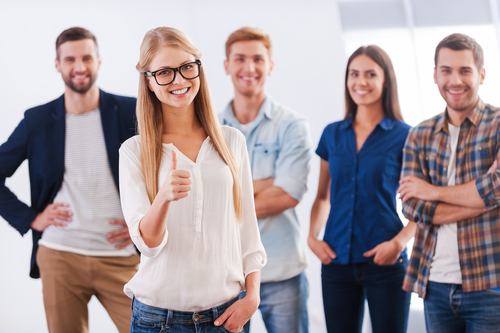 The pace of change is quickening and it seems harder than ever to gain competitive advantage. It is difficult to know what to do to stay ahead. Yet some believe they have found an excellent solution in the form of intrapreneurs.
Evidence has shown that intrapreneurs can turn things around. An intrapreneur is someone who has entrepreneurial skills that work within established organisations. Intrapreneurs tend to be innovative and passionate about how to grow the business. They help large companies adopt start-up methodologies in established organisations. They have revitalised many firms through innovative thought and action. This helps grow market share and achieve greater profitability.
The intrapreneurial skill set is unique. The intrapreneur has strong empathy, communication, negotiation and persuasion skills. They have the ability to win stakeholders over at all levels. It can be hard to both find and retain good intrapreneurs who can change the way an organisation thinks and most of all, once on board, they must also be developed and nurtured. If you understand the skills needed and the best fit, you have the best chance of success with intrapreneurs.
It can be hard to find and retain great intrapreneurs. A McQuaig personality profile can help see if a candidate has intrapreneurial skills and critically, confirm if they are the right fit too.
eBook download: The Recruiting Collection
Call 0203 111 9292 or complete the form below to find out how the McQuaig Psychometric System can improve onboarding practice in your organisation.