Do you recruit like a Britain's Got Talent judge?
Talent shows, like Britain's Got Talent, are very effective in proving what you first see, contestant's appearance, does not always indicate the persons talent and performance.
Many times the judges and the audience look in disbelief at the contestants when they first appear on stage. They pull faces; they mutter to each other and many members of the audience snigger and look prepared to be bored. Then the performance begins and they are soon "blown away" by the quality of a voice or an act.
In business we are not so lucky.  If we discard a candidate because we don't like their appearance they can then never prove how good they are. We never receive the feedback that shows how wrong we were.
It is therefore very important that we go beyond that first negative impression and use the interview to probe past performance and the way they have dealt with various situations. Only by doing this will we open a window on their probable future performance.
We need to establish the "What" "How" "Why" to truly have an indication of whether they are likely to impress us. The way they have performed in the past is, almost certainly, the way they will perform in the future!
Do you recruit like a Britain's Got Talent Judge?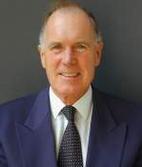 About the author: Mike Edwards is an Associate of The McQuaig Psychometric (distributed by Holst). Mike is accredited by The McQuaig Institute to train McQuaig Interpreters, present, consult and give advice on The McQuaig Psychometric System.
To contact Mike email mikeedwards@mcquaig.co.uk or call 0203 111 9292.