Behaviour Based Safety (BBS) – How the McQuaig Psychometric System can help you improve it
Behaviour in the workplace can be difficult to manage.  But it's important to get it right as it can significantly impact the effectiveness of your health and safety measures.
About occupational safety
Nobody disputes that it's essential to have a healthy and safe workplace, not only for employees but also the public at large.  This is no more so than in shipping, construction, manufacturing and other sectors. Severe and painful penalties await those who fail to comply with the legislation covering health and safety.
However, many organisations and teams are caught out because they neither investigate nor analyse the behaviours which cause accidents in the workplace in the first place.
Behaviour Based Safety: About 'safe' behaviours
A safe workplace is the result of appropriate behaviours which are shaped by the company culture.
In order to create a safe environment, both employees and employers must understand and be committed to following their health and safety policy. Employers can facilitate and encourage the employees to foster safety in their workplace in a number of ways:
Training.
Provision of suitable equipment & work environment.
An appropriate leadership style.
Yet unless there are embedded healthy behaviours surrounding safety in the work environment, even the most constructive of behaviour based safety policies will be ignored.  This attitude can only be developed through
A leadership style which fosters effective communication, teamwork and mutual support between employees.
A thorough understanding of the need for health and safety procedures.
An appropriate level of initiative and freedom to take action providing this does not diverge from legal requirements or standards.
 The role of the McQuaig Psychometric System
Leadership traits, a motivating environment and employee engagement play a significant role in creating a safer workplace.  The McQuaig Psychometric System can play a valuable role:
Identify the desired behaviours for any job role in terms of health and safety (The McQuaig Job Survey).
Determine the actual behavioural pattern of employees (The McQuaig Word Survey) and find out what motivates them.
Help to train and assist employees in improving those behaviours which are significant for a safe workplace (The McQuaig Self Development Survey).
From this, managers will understand what it takes to create an engaging work environment for their teams.  They will learn to examine the underlying behaviours which create poor standards of safety at work and adjust their leadership style accordingly.
The McQuaig Psychometric System provides the tools to shape your company culture and develop a training and development programme that is right for your team.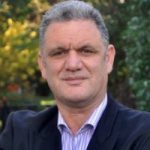 About the author: Ioannis Gousgounis is the owner and founder of SUCCESSKeysGR. Ioannis is an Accredited McQuaig Interpreter, a Certified McQuaig Psychometric System Trainer and a Consulting Partner to Holst (European Distributor of the McQuaig Psychometric System) covering Greece and Cyprus.
To contact Ioannis email info@success-keys.gr (attn: IG) or call at +30 6944141114
To find out more about the McQuaig Psychometric System visit www.mcquaig.co.uk or call 0203 111 9292.