We will get back to you as soon as possible.
Webinars and blogs
You can watch our webinars at anytime online and read our blog for interesting articles.
Are you a candidate?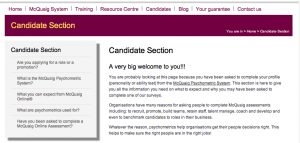 Check out the candidate section for all the information you need on what to expect and why you may have been asked to complete one of our surveys.