Continuing tradition, illustrator Dave Barrow has designed yet another Christmas-cracking card for The McQuaig Psychometric System which not only greets but also informs.
This year, meet that Christmas favourite, Mr. Ebeneezer Scrooge. Does his profile remind you of any one of your candidates …?
Reaching out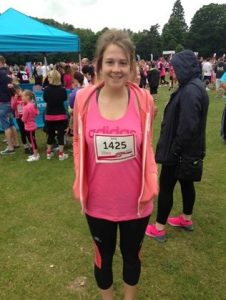 Every Christmas, Holst supports a charity which has in some way touched us. This year is an easy choice.
Some of you will know that team member Emily Holzer has her sights set on the 2017 London Marathon. Emily will run in support of the RNIB.
Emily became aware of the vital work of the RNIB when an elderly close family friend, Ken, lost his sight. Through the work of the RNIB, Ken and his wife Elsie are able to live life fully and as normally as possible.
If you'd like to join us in supporting Emily, please go to her JustGiving.com page to learn more
Christmas & New Year Opening
Finally, as the whirlwind that was 2016 draws to a close, it's time to let you know that the team here at McQuaig will take some time off to spend with friends and family.
The office closes on Friday 23rd December at 5pm and re-opens on Tuesday 3rd January at 9am.
However, we know that business always goes on somewhere in the world so we're not going completely dark.  If you need help during this period, please drop a line to hello@weareholst.com and one of the team will pick up your message.
Wishing you all a Merry Christmas, Season's Greetings & a Happy New Year.
Here's to a great 2017!